International Conference on "Looming water crisis and climate change in South Asia: Rain Water Harvesting as an adaptation strategy".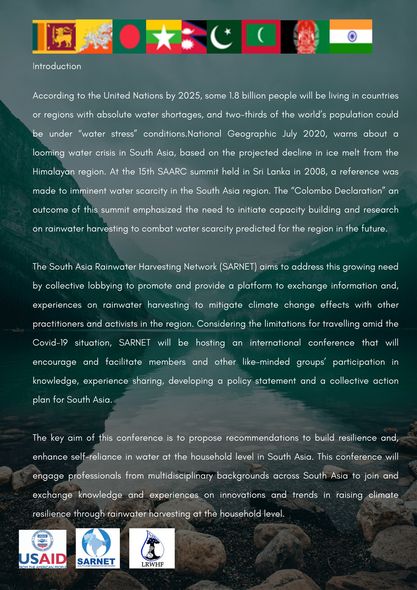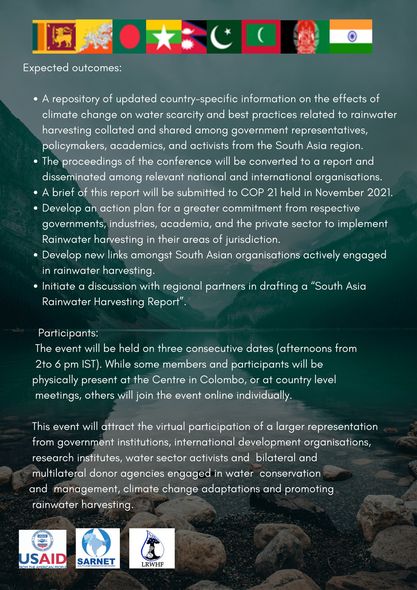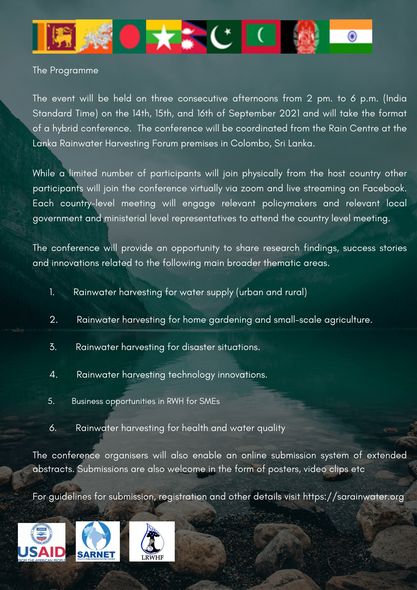 Posters/cartoons/videos should be submitted online (via Google / We Transfer) on or before the 20th of August 2021. Submission deadline extended to 26th August 2021
Email to : [email protected]
The conference review committee will provide feedback for authors and will make the final selections and the authors/submitters will be informed by 01st September 2021.

For more information please log in to : https://sarainwater.org/international-conference/